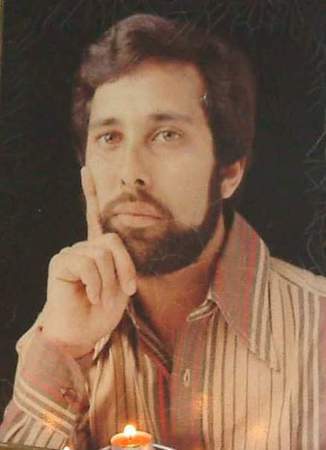 Brian Allen Wiehahn was born on the 24th of September 1951. He was the founder of Kenpo Karate In South Africa in the 1970's. Sensei Brian was associated with JAY T WILL (Started with Ed Parker in 1965)of the UNITED KENPO KARATE ASSOCIATION UKKA) in the 1970's. In the late 1970's Sensei Brian then associated TAMA with Ed parker and the IKKA. In 1995 Sensei Brian aligned TAMA with Chuck Sullivan and Vice Le Roux's IKCA (Chinese Kenpo) until Sensei Brian Wiehahn's un timely passing in 1997.
he 's training took place at Saint Michaels in Plumstead and the Woodstock Community centre. Sensei Brian later moved training to MOWBRAY. Training also took place in Mitchell's Plain, Atlantis, Athlone, Grassy Park, Rondebosch East, Milnerton among other areas.
Sensei Brian was a founder member of the KARATE ASSOCIATION OF THE WESTERN CAPE (KAWP) and was also an inaugural member of the KUNGU FEDERATION OF THE WESTERN CAPE in 1996. Sensei Brain travelled to the USA, UK, Germany among other countries in his karate ventures. He also started TIGER SECURITY that offered various security services in high crime areas and employed many senior graded Kenpo instructors within TIGER SECURITY. Sensei Brain was very involved in community projects and anti drug campaigns. He had a very good relationship with the security forces and trained many of them.
Sensei Brian passed form this earth on the 7th of APRIL 1997 at the age of 45. He was the founder and head of Kenpo Karate in RSA at the time under TAMA and a 6th degree black belt.
TIGER ACADEMY OF MARTIAL ARTS (TAMA)-KENPO KARATE was started in South Africa by the late MASTER Brian WIEHAHN in the 1970's. MASTER WIEHAHN was well known for his traditional hard style of Kenpo training. Students were trained to the highest standards and kept the name of KENPO karate high.
MASTER WIEHAHN had established dojo's in many areas throughout the Western Cape. Many of TAMA's students excelled not only in various tournaments from Western Province to National level, but also in tournaments abroad.
Master Brian Wiehahn passed away tragically in APRIL 1997. His memory and legacy lives on in TAMA and more other kenpo clubs today and will forever more.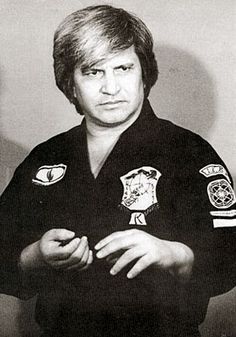 Mr. Ed Parker was the foremost authority and instructor of Kenpo Karate in the United States and was known world wide as "Mr. Karate". He was the "Founder of American Kenpo", the president and founder of the Ed Parker Kenpo Karate Studio chain, as well as the International Kenpo Karate Association. He was the Father of American Karate having originated the first American version of Karate. He commenced teaching professionally in Provo, Utah in 1954. He opened his first professional Karate studio in the United States in Pasadena, California in 1956.
He was featured in National and International magazines: Time, Look, Strength and Health, Show Business Illustrated, Iron Man, Action Karate, Black Belt, Karate Illustrated, Official Karate, Inside Kung Fu, American Karate, and Karate/Kung Fu Illustrated; in newspapers nation-wide; Martial Arts' magazines world wide; articles in the World Encyclopaedia and many others.
He appeared in dozens of movies and television shows, including Revenge of the Pink Panther and The Curse of the Pink Panther. In addition, he taught Karate to nearly every big name actor and actress in Hollywood — including, Robert Culp, Joey Bishop, Jose Ferrar, Rick Jason, Nick Adams, Frank Lovejoy, Robert Wagner, Elvis Presley, Natalie Wood and Elke Sommer, to name a few. He was also been a technical advisor for motion pictures and TV.
Mr. Parker was well known for his exciting demonstrations at: high schools, colleges, civic clubs, clinics, tournaments, church groups, youth groups, etc. He was a highly sought-after speaker and his Karate demonstrations are famous in the United States and world-wide. He was in great demand throughout the world to put on his blinding demonstrations of speed, skill and power along with his picturesque analogies when explaining the Art so all can understand. He frequently travelled giving Seminars and Demonstrations in Australia, England, Spain, Ireland, Chile, Venezuela, and Greece and has many world-wide government officials as his students.
Throughout the years Mr. Parker authored many books: Basic Karate Book, Kenpo Karate, The Women's Guide to Self Defence, Secrets of Chinese Karate, A Guide to Law Enforcement, Home Study Karate Workshop Course, A Guide To The Nunchaku, Infinite Insights into Kenpo (Volumes 1-5), The Zen Of Kenpo, Kenpo In The Streets, Speak With A Knife, Speak With A Club, Everyday Gestures That Can Save Your Life, Answers To Multiple Attacks On The Street, Inside Elvis, Accumulative Journals (Yellow – 5th Black), and his revolutionary Encyclopaedia of Kenpo. Instructional videotapes are also products of his endeavours to enlighten others of the merits of Kenpo.
He was a graduate of Kamehameha High School (1949), Honolulu, Hawaii where he was born and raised. Mr. Parker has a BS. Degree from Brigham Young University (1956) with a Major in Sociology and Psychology, and a Minor in Political Science.
Mr. Parker founded the world's largest and foremost Karate tournament, the International Karate Championships in Long Beach, California. Mr. Parker was also a consultant and advisor to numerous other Karate tournaments world-wide.
Mr. Parker's uniqueness rests in his continuous efforts to combat traditional restrictions binding progressive thinking. He was truly a creative genius because of his incredible ability to discover the problems within the Martial Arts. His contributions and innovations are endless; encompassing logic and reasoning not yet employed by others. His four decades of experience, contributions, and endeavours establish him as the Master of our system, the author of our training material, and the final voice of approval.
In 1990 Grand Master Ed Parker was untimely taken from this world and his many thousands of students around the world mourn his passing.